Spotlight
Welcome to the Electrical and Computer Engineering Department's digital magazine, showcasing the accomplishments and journeys of our students, faculty, and staff.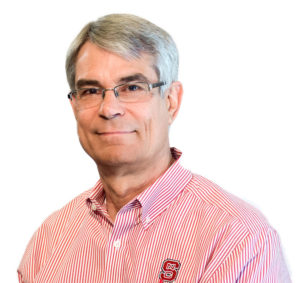 It is my pleasure to introduce this new digital format for our annual Spotlight publication. This enables us to include more news and events and to enhance and elaborate on the stories from our ECE community with immersive content.
This past year has presented many unusual challenges for the world and our country. The COVID-19 pandemic has uprooted our lives, and in the process laid bare increasing racial and political conflicts. Alongside the societal impacts, the pandemic forced sudden and extensive changes in the operation of the university, on-going research projects, and the delivery of education. Though these challenges continue, I am proud and encouraged by the way our students, staff, faculty, and alumni have stepped up to this challenge.
I believe the starting point for addressing the increasing conflict that we see is to continue to encourage each other to live up to our stated values: no one should be made to feel uncomfortable, unwelcome, or unsafe because of their opinions, beliefs, ethnic or racial background, gender, sexual orientation, or sexual identity. Our state and country are deeply divided, and I believe our best strategy for continuing to grow our economy and improve opportunity and quality of life is for us to listen to and respect each other, and to work together toward common goals.
As our society charges forward into this new decade, the challenges that we face are not solely of a societal identity but supercharged by a world of change and opportunity. As engineers, we have the obligation and privilege to address these challenges head-on, finding solutions to the problems of today, and preparing for the problems of tomorrow.  At NC State, continuing to strengthen and promote world-class engineering education while harnessing groundbreaking research is of the utmost importance, and I'm confident in our accomplishments this past year.
This issue of Spotlight features some of the exciting activities, achievements, and recognitions of our NC State ECE community. These stories include tales from our rapid move to online operation in the spring of 2020; a senior design team working with a non-profit in Uganda to design a security system for rural community lighting; profiles of outstanding new faculty members; research news such as our work with Delta Airlines and Anthem on quantum computing; faculty awards including the recognition of Mo-Yuen Chow as the recipient of the 2020 IEEE Industrial Electronics Society Achievement Award; and alumni accomplishments such as astronaut Christina Koch's records for the longest spaceflight for a woman and the first all-female spacewalk. We also pay our respects to two valued members of our ECE community that we lost during this past year: Tony Mitchell, Assistant Dean Emeritus; and Bob Kolbas, Professor Emeritus, former department head, and namesake for the Kolbas ECE MakerSpace. They touched countless lives and will be sincerely missed.
I hope you will enjoy these stories, and that they will help you feel a part of our extended ECE Wolfpack family.

Dr. Daniel D. Stancil
Department Head, ECE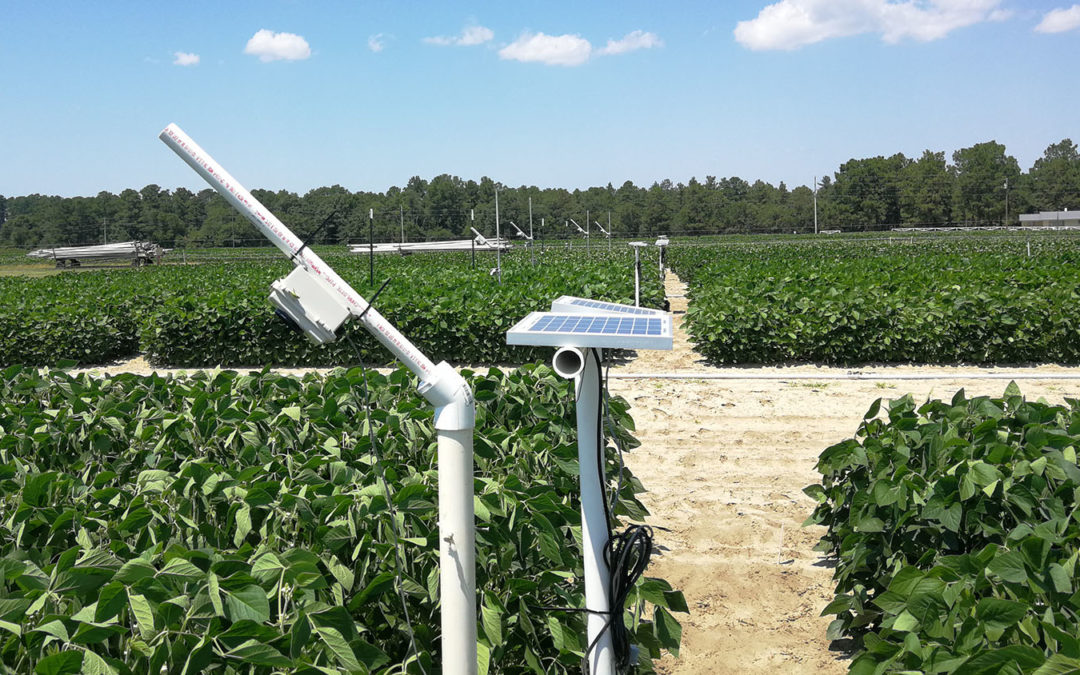 Being able to identify crop problems early can make the difference between saving a crop and losing it, but high-tech solutions can be costly. An interdisciplinary team is leveraging existing technology for a solution.
The world's largest global airline and the leading health benefits company join the IBM Q Hub at NC State, as part of a multi-year quantum computing collaborative effort with IBM.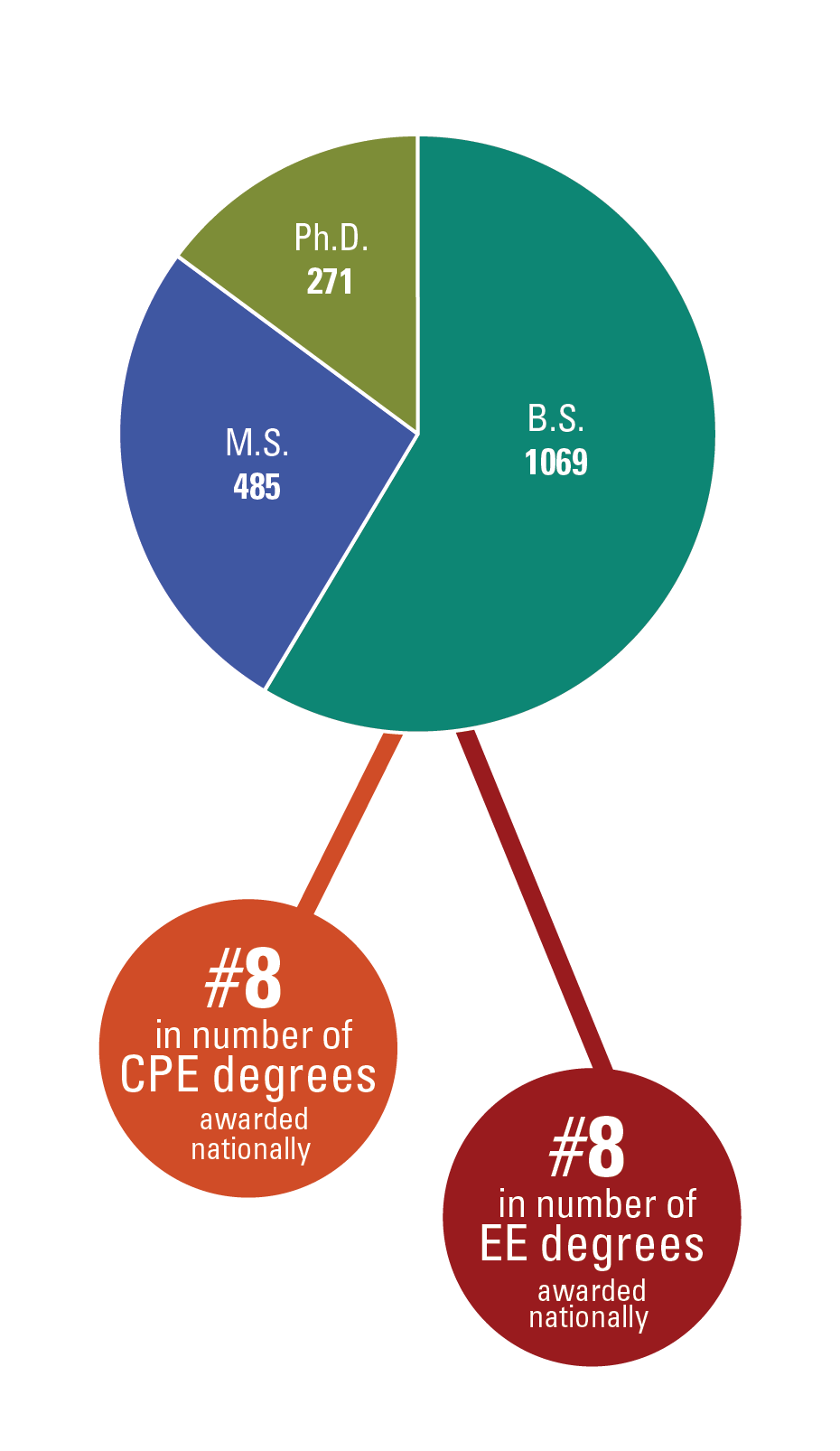 Rankings according to ASEE

#8
University in the U.S. for
Electrical Engineering
According to ShanghaiRanking's Global Ranking 2020

#6
Best Value among Public Universities Nationally
According to U.S. News & World Report

21
National Science Foundation CAREER Award Recipients

63
Tenured and Tenure-Track Faculty
Once a year, the Department of Electrical and Computer Engineering issues forth a magazine detailing the major news and events concerning the department that has occurred in the previous year.
Starting in 2020, we have taken that magazine into a digital experience, to better showcase the wide range of activities in the department, and more effectively give voices to those involved.