NC State ECE is proud to announce the addition of four new professors to the distinguished faculty. A variety of scholars from across the country will be joining the Wolfpack to lend their experience and expertise to our students and researchers.
Robert Heath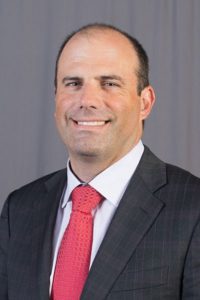 Heath was previously the Cockrell Family Regents Chair in Engineering at The University of Texas at Austin (UT).
He received his Ph.D. from Stanford under the supervision of A.J. Paulraj.  His research interests lie in the area of circuits with an emphasis on next-generation communication systems, terahertz systems, and machine learning with applications to circuits and systems.  He served as the Associate Director (4 years) and Director (3 years) of the Wireless Networking and Communications Group (WNCG) at UT and is also the founding Director of the Situation-Aware Vehicular Engineering Systems (SAVES) initiative.
His research has been recognized by almost 20 best conference or journal paper awards and was elected a Fellow of the National Academy of Inventors in 2018. He was also a co-recipient of the 2019 IEEE Kiyo Tomiyasu Award, which is a mid-career IEEE field award. He has published four textbooks and developed a laboratory manual to teach wireless communications to undergraduate students.
Heath joined the ECE Department in August 2020 as a Distinguished Professor.
The department extends its congratulations and whole-hearted welcome to our new faculty members and looks forward to their contributions to our stellar faculty and contributions to our stellar faculty and student experience over the coming years.
Nuria González-Prelcic
González-Prelcic was previously an Associate Professor in the Signal Theory and Communications Department, the University of Vigo in Spain, where she also received her Ph.D. under the supervision of Domingo Docampo Amoedo. She has been on temporary leave since May 31, 2018, working at The University of Texas at Austin.
Her research interests lie in the areas of signal processing and communications, particularly for millimeter-wave communication systems. She started the first research center on telecommunications in Galicia (and one of the first ones in Spain) called AtlantTIC, which is now a recognized institution in the region. When she left the position after seven years, she was managing 6 staff in a center that supported 70 faculty.
She also raised around 13 Million Euros as single-PI and center director, and was the developer and founding director of an M.S. program called SIGMA, "Applications of Signal Processing in Communications."
González-Prelcic joined the ECE Department in August 2020 as a Tenure-Track Associate Professor.
Amro Awad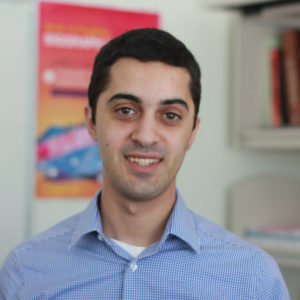 Awad was previously an assistant professor at the University of Central Florida.
He earned his Ph.D. in our Department with Yan Solihin and spent 2 years as a senior staff member at Sandia National Labs prior to joining the faculty at UCF. A key theme in his research is secure and efficient (performance and power) integration of emerging non-volatile memory devices in future computing systems.
Awad joined the ECE Department in August 2020 as a Tenure-Track Assistant Professor.
Promoted Faculty
Congratulations to four outstanding ECE faculty members who were promoted to Professor in 2020.
Promoted and tenured faculty in all disciplines play an integral role in advancing NC State's mission and vision, and in achieving the university's strategic goals to better serve fellow faculty, staff, students and the greater community.
Amay Bandodkar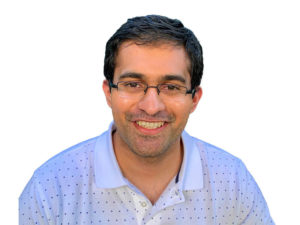 Amay is a postdoctoral fellow in the Department of Materials Science and Engineering at Northwestern University. He obtained his Ph.D. from the Department of Nano Engineering at the University of California, San Diego in 2016. His research interests are in the field of conformal bioelectronics, biochemical sensors, energy systems, low power devices, hybrid fabrication, and microfluidics, and he will be affiliated with the ASSIST Center.
Bandodkar will be joining the ECE Department in January 2021 as a Tenure-Track Assistant Professor